Japan's leading chemical industry newspaper
Subscribe to Japan Chemical Daily
The only news site dedicated to covering Japan's chemical industry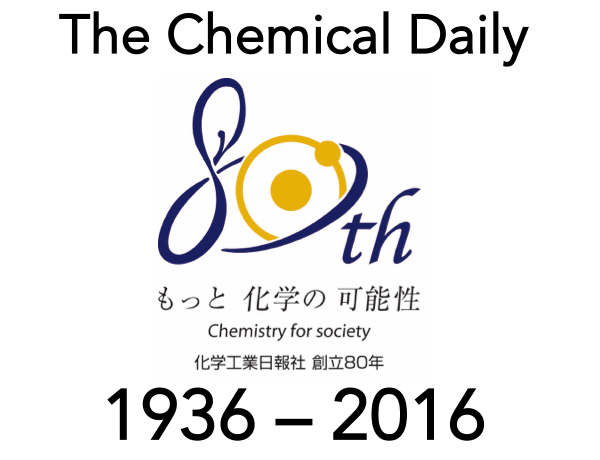 Innovation
Shiseido and Kao Take Big Step to Drive out Animal Testing in Cosmetics
Jan. 20, 2017.
-
Shiseido Co. Ltd. (TYO:4911) and Kao Corp. (TYO:4452) developed an alternative method to animal testing for the evaluation of allergic skin reactions to cosmetics. The method was listed in 2016 as part of the Organisation for Economic Co-operation and Development's (OECD) test guidelines. Additionally, it has been recognized by the Registration, Evaluation, Authorization and Restriction […]
Sanken Electric Hopes New Power Storage System Will Replace Batteries
Jan. 20, 2017.
-
Sanken Electric Co. Ltd. (TYO:6707) plans to create business opportunities in the renewable energy market with the Energy Cache System. This proprietary mechanical system is an alternative to rechargeable batteries that stores sunlight and wind energy as electrical power for discharge at a later time. Renewable energy solutions such as solar and wind power suffer […]
Market Background
Japan's Generic Drug Market Share Receives Upward Revision
Jan. 20, 2017.
-
The Japan Generic Medicines Association (JGA) has revised figures on generic drugs' share of the Japanese market that the association had announced previously. The numbers were recalculated because the JGA found that some drugs were tallied with the wrong units. Generic drugs' market share has been revised upward by around 3 percent. The share for […]
Corporate Tie-Ups Gain Steam as China Abolishes Salt Monopoly
Jan. 16, 2017.
-
The State Council, China's highest administrative authority, abolished a government monopoly on salt that lasted for more than 2,000 years. The open market for salt came into being on Jan. 1, 2017, when retail prices switched from a fixed price system to a market price system. This will allow retailers to set their own prices […]
Free Email Newsletter
Get our Weekly Roundup and stay up to date on Special Offers
Browse Our Archives